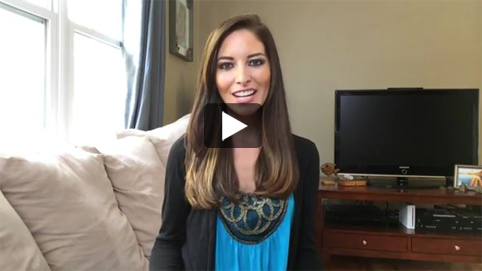 Welcome to Village Realty Group's Review and Testimonial section.
We have been in business over 20 years and this is a small collection of the reviews we have received from our clients.
The reviews are from people that we have assisted in West Palm Beah County with their real estate needs. From first time home buyers to investors that buy homes monthly. From first time sellers to those that have bought and sold many times over.
The reviews you will read will show how our extensive real estate experience in the area gave them a level of service you will not see elsewhere. We have many agents that live in different communities in which we specialize in and have a vested interest in keeping our neighborhoods prospering.
Looking to review us? AWESOME! Please use the form below.
Cypress Lakes Specialist - Nikki
I bought & sold my homes in Cypress Lakes through Nikki Calabrese. She's been working in Cypress Lakes for many many years and was so knowledgeable with every question I asked.I had been getting her calendars for years & kept one on my refrigerator. I finally decided to sell my villa and move to a single family home. I couldn't have done it without Nikki!
-
Highly Recommend Village Realty
Derek is one of the most knowledgeable Brokers in this area and I highly recommend using him. He helped my wife and I find the right property in a golf community and was with us every step of the way through closing. He explained the process thoroughly, without making us feel like we were first time buyers. We couldn't be happier with our choice in working with Village Realty Group!
-
My Experience with Derek
I met Derek on the phone without a referral, so naturally I was a little nervous. When I met him the next day, I found him to be knowledgeable and willing to educate me about all of the options in the area. Whenwe started looking, he got me all of the data I needed and helped me to zero in fast on an amazing condo downtown for a lot less than I expected. Derek was always upfront in telling me what he really thought. He helped with the negotiation and made sure all the paperwork was in place to make the closing as smooth as it could be.
-
Out of State Buyers
Village Realty Group provided top notch service. Always available to help and provide answers to our questions! Being out of state and re-locating to an area we weren't familiar with, we really appreciated all the effort in helping us move into a great home!
-
Tom Foster = Cityside
We purchased a few condos in Cityside a few years back and have been pleased as punch with our agent, Tom. As investors, we relied on Tom's expertise to help us rent out our homes while we were traveling abroad. Year after year he has provided us with updates on the rental market, changes to the condo rules, and making sure we were comfortable and secure with our tenants. We knew we were in good hands and are expanding our search with Tom for more investments.
-
Working with Robert Floyd was a DREAM
We were looking for a home in OLD PALM to use a few months out of the year and rent out seasonally. Robert has been a prominent figure in Old Palm for many years and we knew right away we picked the perfect agent!He was so helpful in giving us useful information, showing us the right homes that fit our needs, and making our experience feel like we were part of the family! We were completely satisfied with our purchase AND we were able to rent our home out seasonally for MORE money than we ever expected!
-

Submit A Testimonial


No one can say it better than people who have experienced our service! Please take a few moments to share your experience with our service! Simply fill out this form and send it our way. We would love to hear from you!

WE TAKE PRIVACY SERIOUSLY. YOUR INFORMATION WILL NOT BE SHARED WITH ANYONE FOR ANY REASON WHATSOEVER.

I give my full and complete permission, without compensation or limitation to Village Realty Group, to publish, display or obtain testimonials or other statements from me to use in print, electronic, or online advertising, marketing and promotional materials. This consent is granted for an undefined period. I understand and agree that my Testimonial may be used with or without identifying me and that Village Realty Group reserves the right to edit/proofread submitted testimonials if necessary, where length and subject content are relevant. I hereby grant that I am over eighteen years of age, and competent to contract in my own name. I have read this release and affidavit before submitting this testimonial and warrant that I fully understand the contents thereof.